10. A Neutral Color Palette and Glass Elements Transform a Compact 35m2 Apartment
An apartment located in São Paulo's Santa Cecilia neighborhood may only be 35-square-meters (approx. 376-square-feet), but Estúdio Ela Arquitetura outfitted it with everything one could need without it feeling like too much.
9. Candlefox HQ: A Graphic, Black and White Office in Melbourne
Tom Robertson Architects designed a new home for Candlefox HQ in Melbourne with a graphic, black and white interior dotted with a growing indoor garden.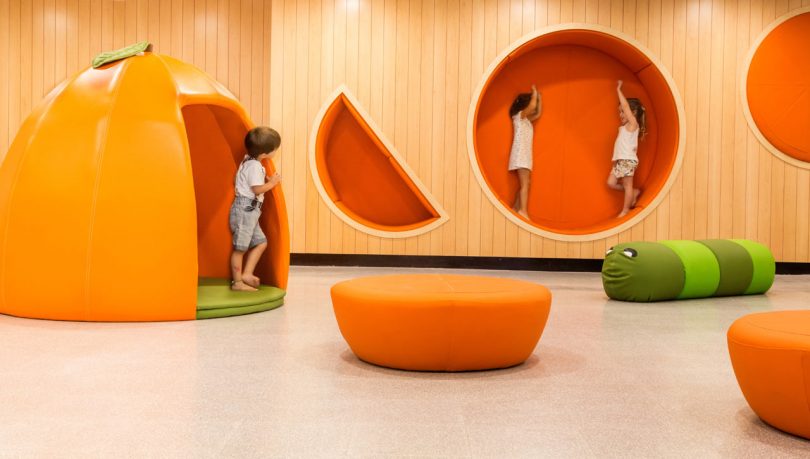 8. An Imaginative Kindergarten That Will Make Your Kids Love School
Sarit Shani Hay designed the interior of a kindergarten and daycare complex that spans 3,000 square meters of innovative design, bursts of color, and playful vignettes to get the kids excited about school.
7. A Colorful, Vibrant Apartment in Barcelona by CaSA
Located in Born, one of Barcelona's oldest neighborhoods, this 65-square-meter apartment has a new layout with vaulted ceilings, a playful color scheme, and original details, thanks to Colombo and Serboli Architecture.
6. A Building in Venice Becomes a Converted Loft by Alexander Design
Alexander Design restored and designed a Venice Loft with a monochromatic color palette of greys interspersed with woods, soft textures, and original industrial details.
5. The Pink Zebra: An Eye-Popping Restaurant/Bar Inspired by the Work of Wes Anderson
Decked out in black and white stripes and bubble gum pink, The Pink Zebra, aka Feast India Co., is bound to catch everyone's eye from a distance, thanks to Renesa Architecture Design Interiors Studio.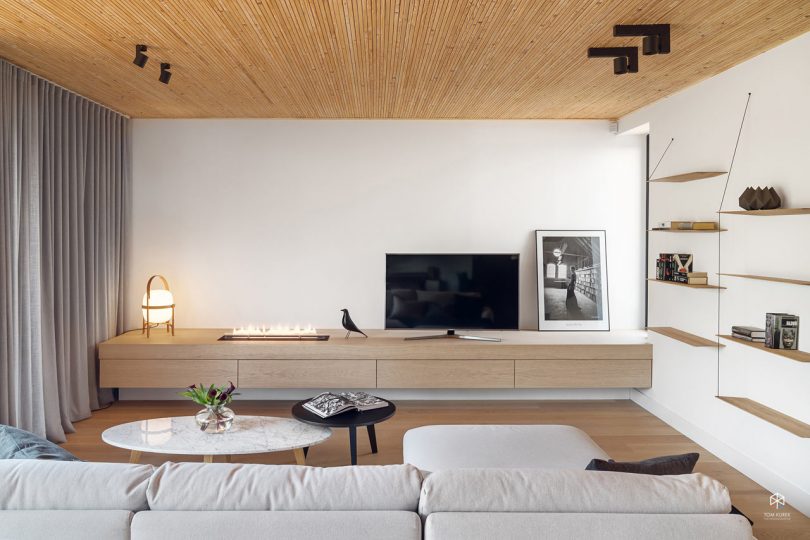 4. EV Architects Designs the Striking Interiors of This Lake House in Chyby, Poland
Chyby by a lake is modern lake house in Poland designed by EV Architects that combines white, graphite, and wooden elements for a cozy Scandinavian aesthetic.
3. A Modern, Monochromatic House in Nir Am, Israel
A modern slash industrial house designed by Zarta Studio, with SHTAIGMAN in charge of the minimalist, monochromatic interiors.
2. This Modern Montessori Kindergarten Will Make You Want to Head Back to School
VMDPE Design was tasked with designing IBOBI International Kindergarten, a modern Montessori school for expats living in a residential area of Shenzhen, China.
And the most popular interior design post of 2018 is…
1. A Cozy Flat in Odessa Designed for a Student by Fateeva Design
Working with just 17.3-square-meters (approx. 186-square-feet), Fateeva Design created the perfect studio apartment for a student in Odessa, Ukraine.