Biophilia: February Roundup + Music Playlist
Biophilia: February Roundup + Music Playlist
1/4 Photos
2/4 Photos
3/4 Photos
4/4 Photos
Throughout February, we've been delving into biophilia and all it has to offer. The word has risen to buzzword status throughout the design world, but it goes far beyond being just a trend. Biophilic Design is the practice of connecting people and nature within our indoor environments, instead of only enjoying nature outside. Bringing it into our home or office is said to improve mental + physical health, increase productivity, and boost happiness. There are easy ways to achieve that by incorporating natural materials, plants, earthy colors, sunlight, water elements, and organic shapes and forms. During these uncertain times, it's more important than ever to focus on our overall health and happiness, and with a few simple changes, you can transform your space for the better. Read on for inspiration on how you can add biophilic design to your own home while listening to our latest Spotify playlist.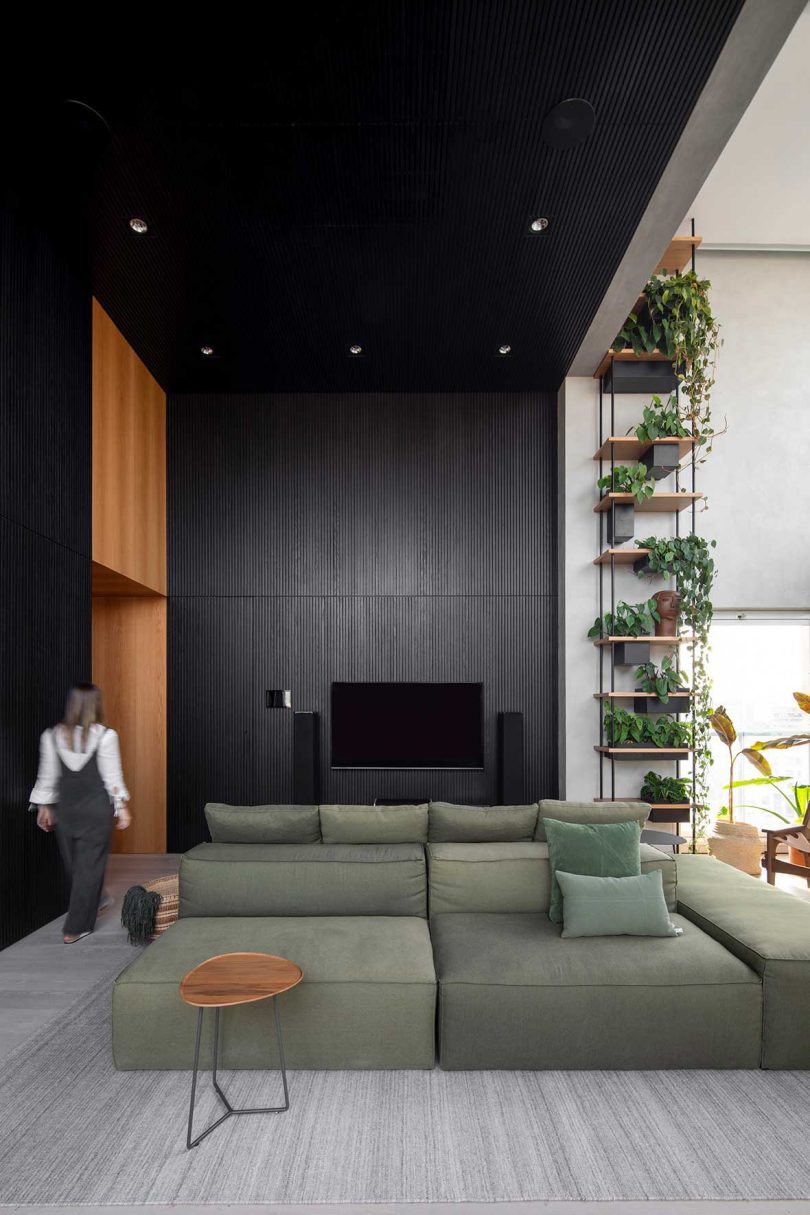 We checked out the modern NCC Apartment designed by David Ito Arquitetura in São Paulo, Brazil. A minimalist, sophisticated design emerged through the use of just a handful of materials that made a big impact. The apartment embraces biophilia with the warm wood finishes, expansive glass windows, and of course, plants. The main living space incorporates large windows that fill the space with natural light, perfect for the vertical gardens and greenery throughout. There's even a custom plant shelf outfitted with its own automated irrigation and drainage system making it super easy to maintain.
If you're ready to make some changes but have no idea where to start when it comes to biophilic design, we share five of our favorite ways to bring the outdoors in, including plants + greenery, nature-themed artwork, natural textures + materials, natural + diffused light, and natural + organic shapes. Plenty of easy to incorporate ideas to take a tiny step or a leap into biophilia!
We can all agree that biophilic spaces are super beneficial for our health. Since most people spend the majority of their time inside, adding plants can help increase productivity, reduce stress, improve well-being, and, at the very least, add a connection back to nature. USM Haller, known for their modular furniture system, makes it even easier to create plant-friendly spaces without taking up extra floor space. With its "World of Plants" line, you can create green landscapes indoors in an instant, whether it's at home or at the office.
More biophilia-inspired posts from this month:
>>> F5: Megan Cain Tells Us How She Got Into Plants, a Gardening Must-Have + More
>>> Save Your Houseplants With These Plant Care Tips From the Experts
>>> Get the Look of This Modern + Cozy Australian Green House
>>> What's Inside Plant + Interior Stylist Hilton Carter's Shopping Cart
>>> Japanese-Inspired, LEGO-Like Prefab Apartments That Rethink How We Live + Work
Did you miss any of our monthly mood posts? Check them all out here and stay tuned for when we reveal what we have in store for March's design mood…