Getting Real With Designer Harry Allen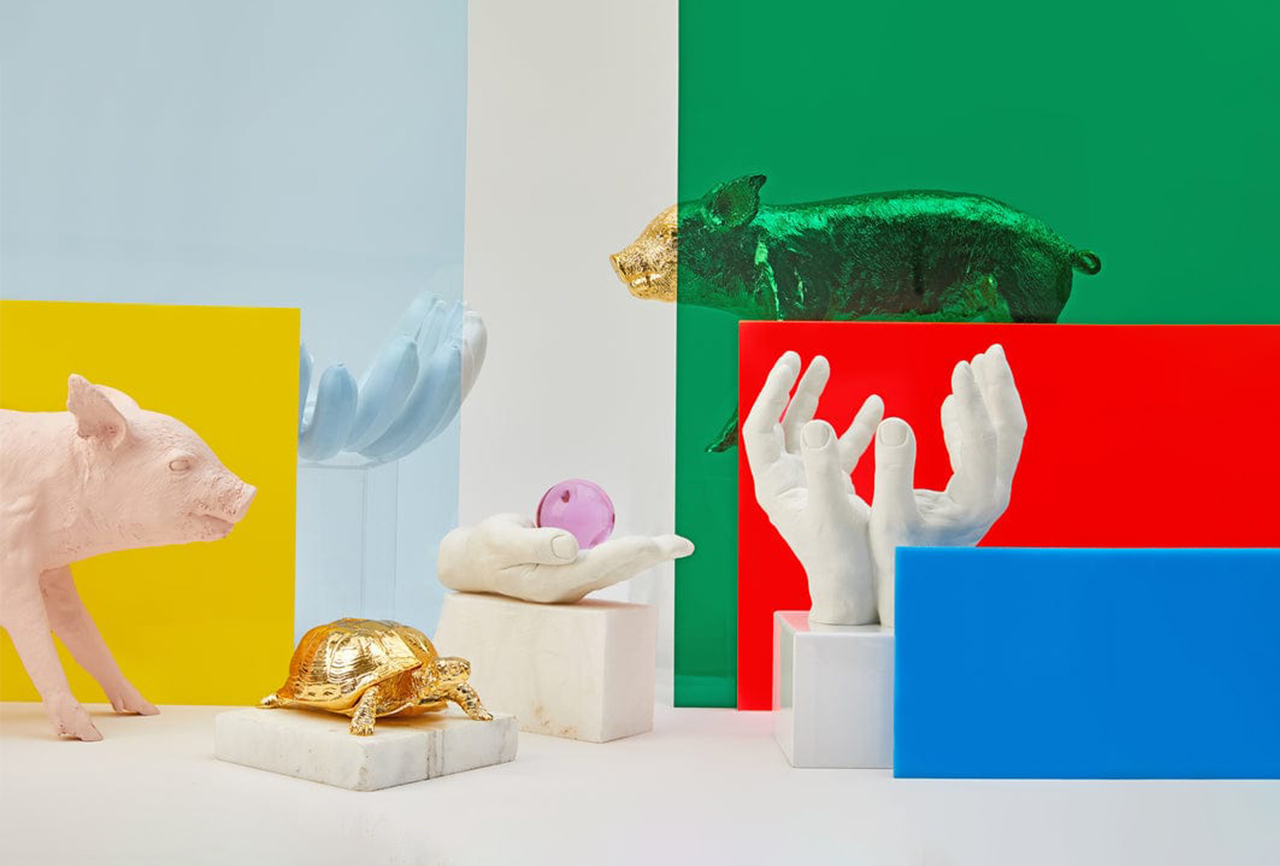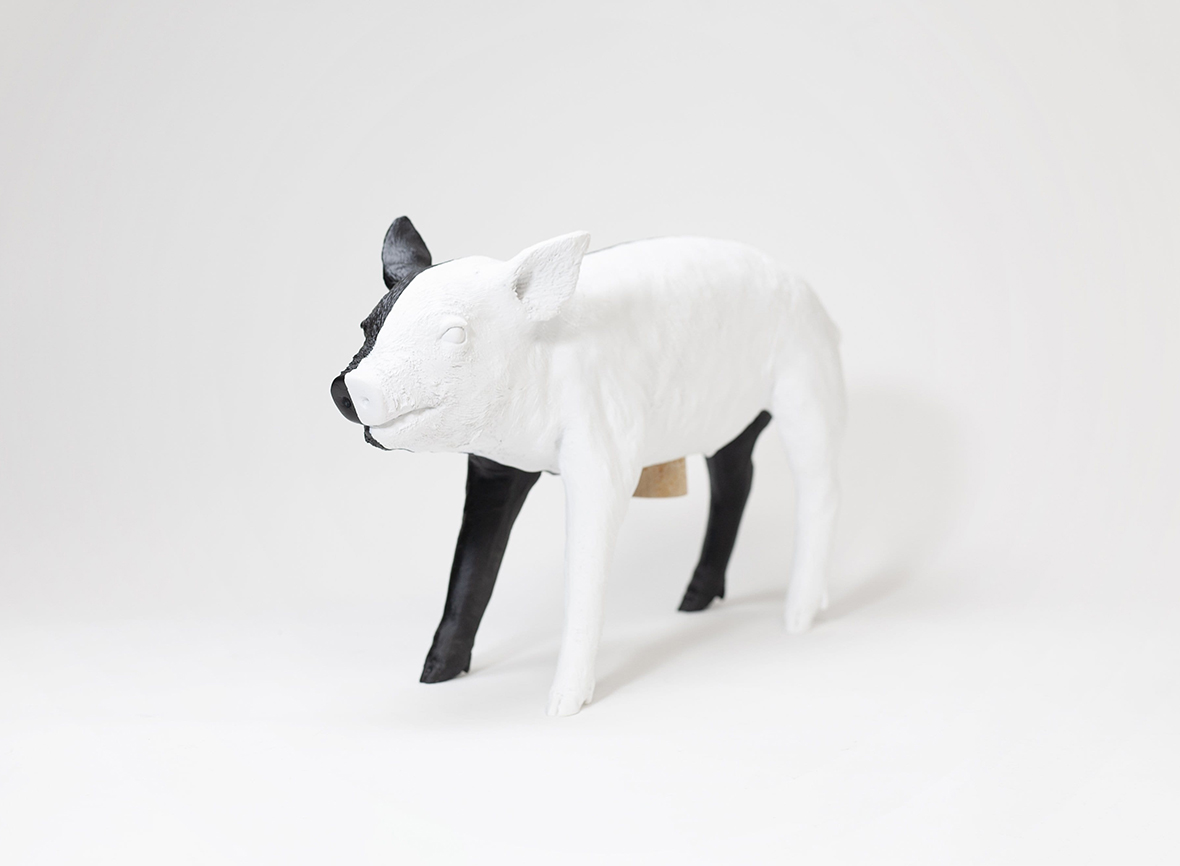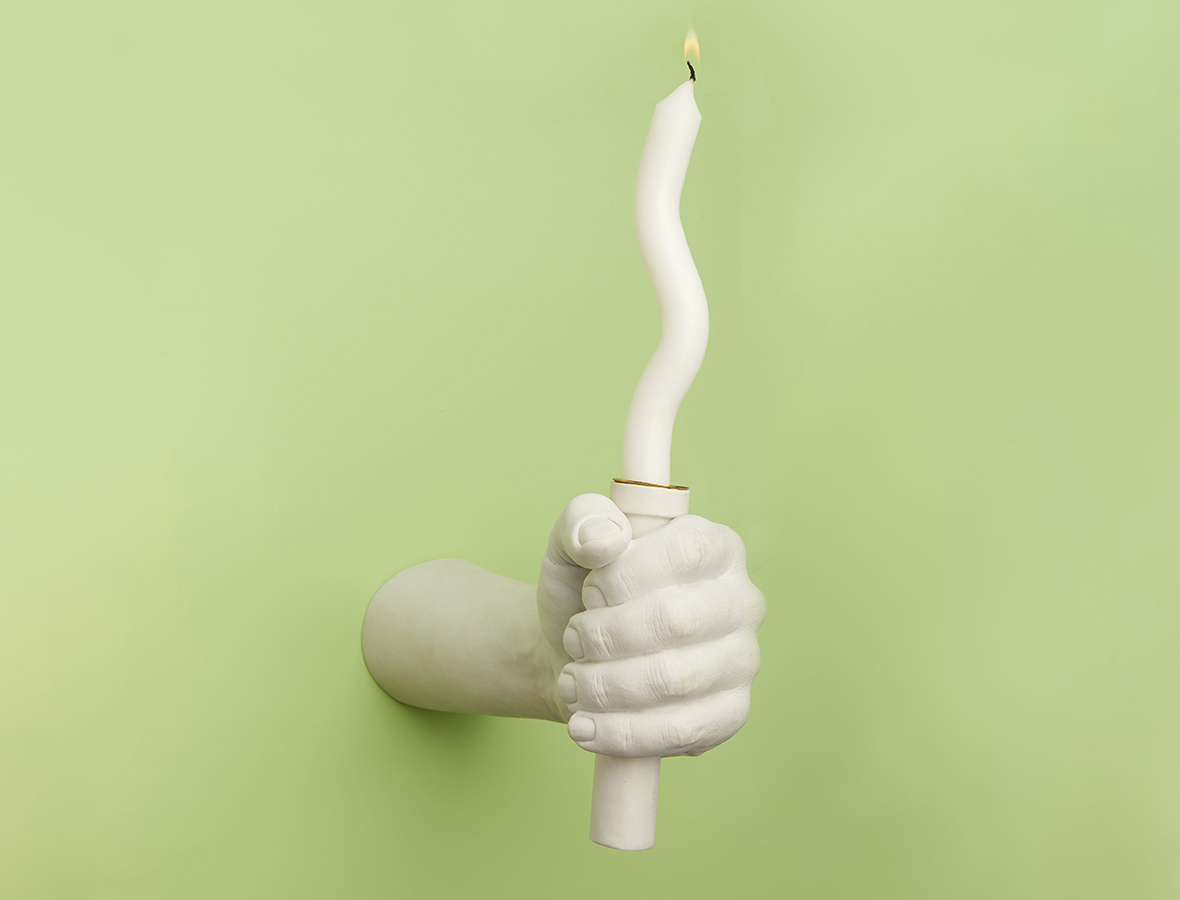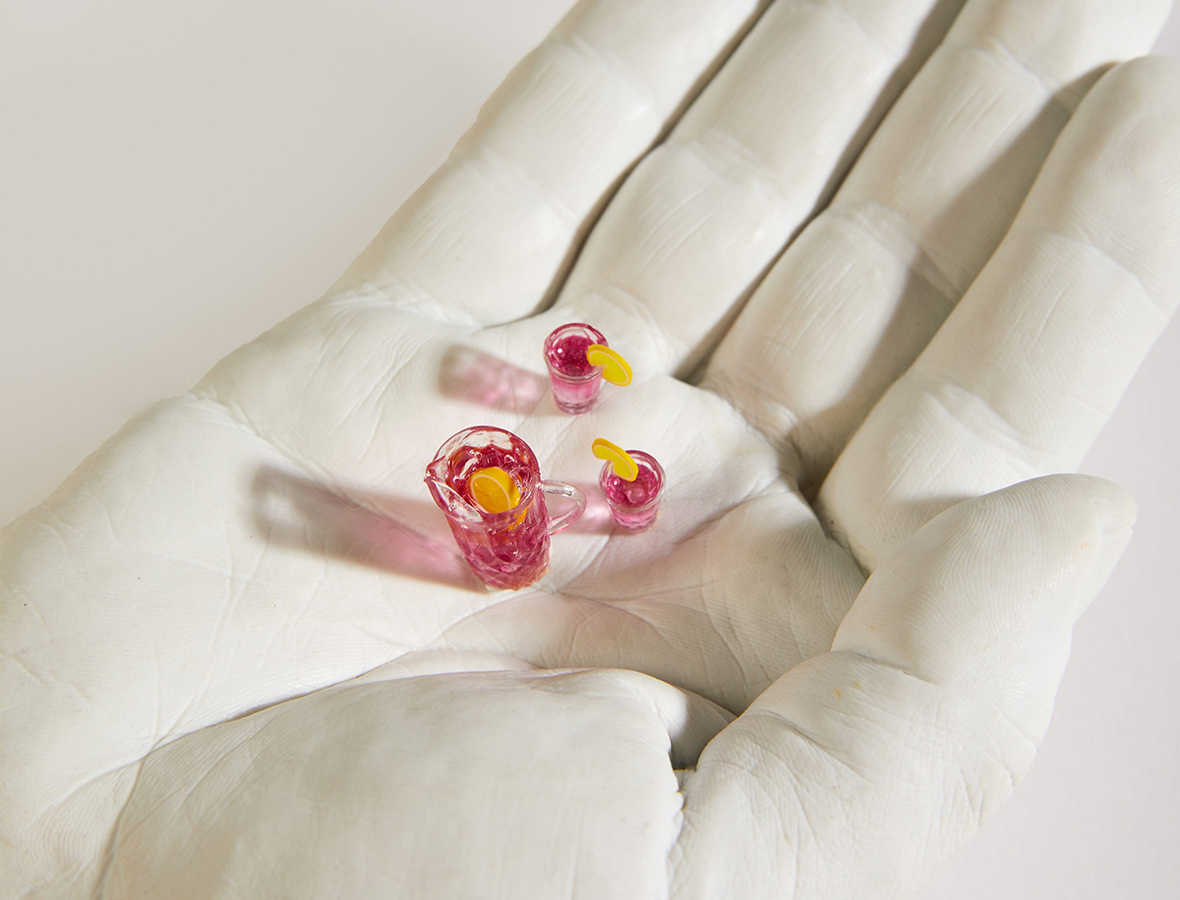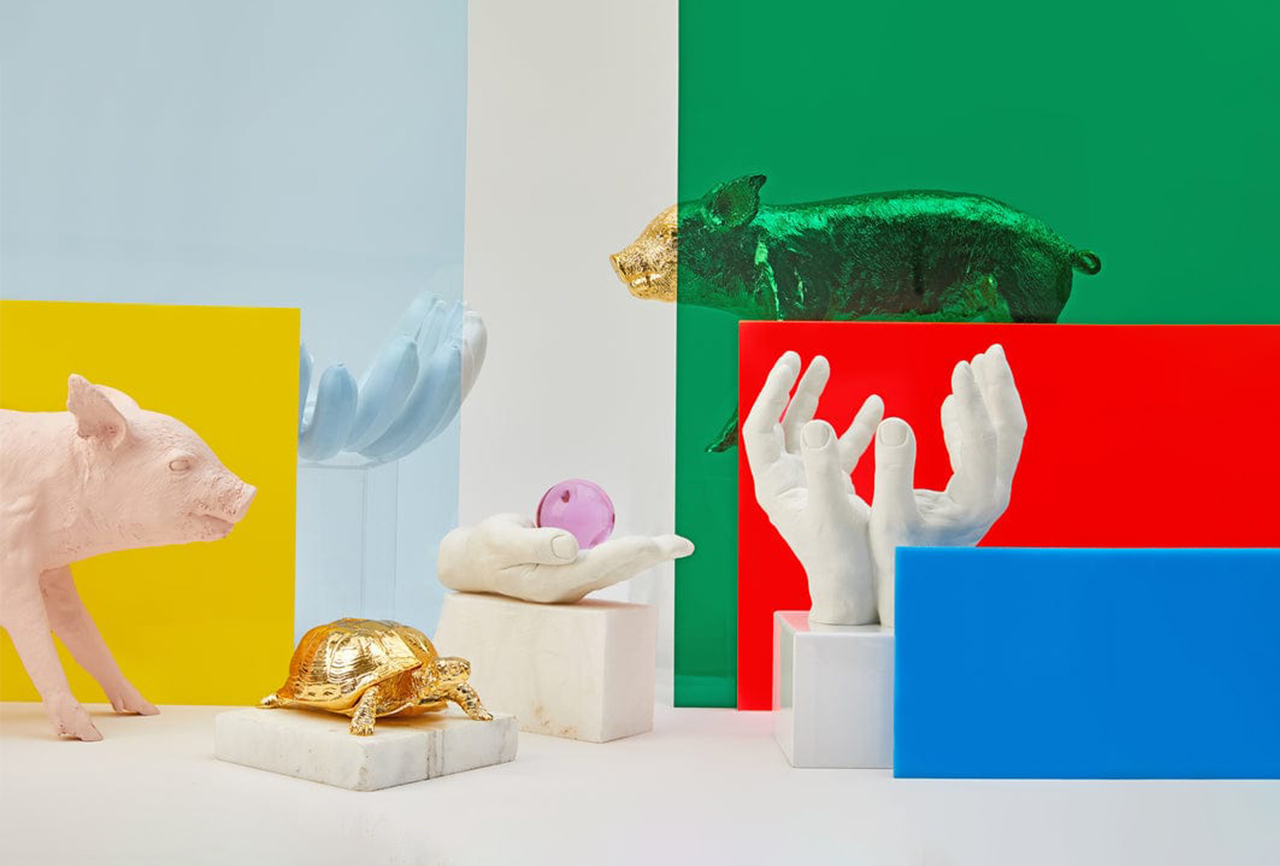 Getting Real With Designer Harry Allen
1/6 Photos
2/6 Photos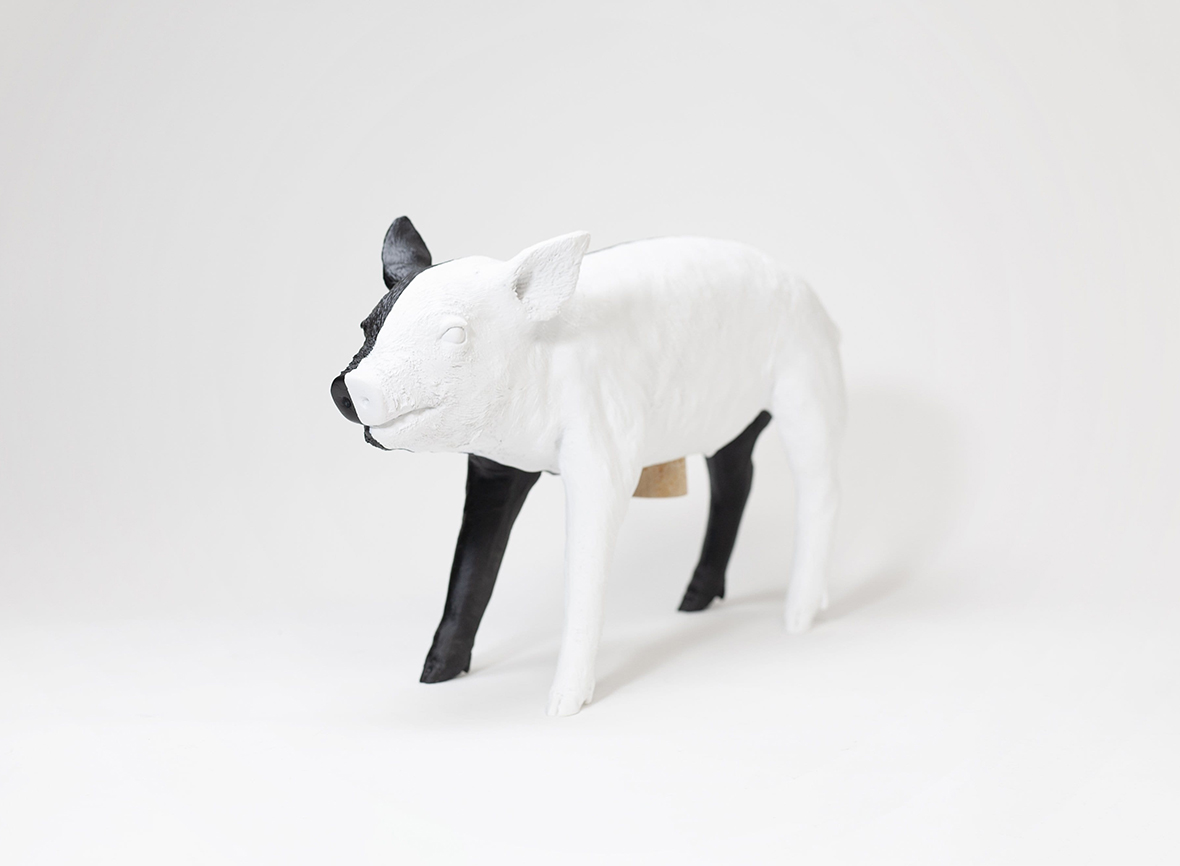 3/6 Photos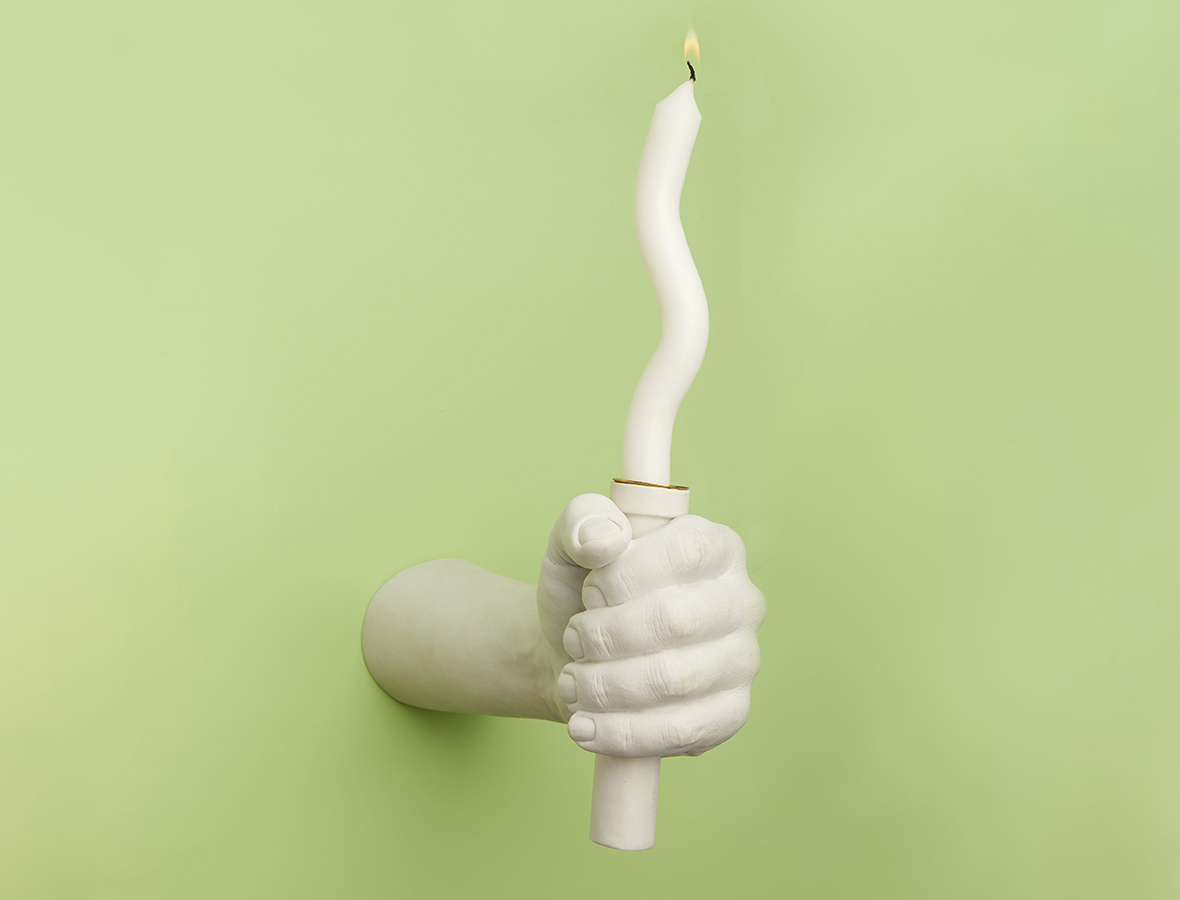 4/6 Photos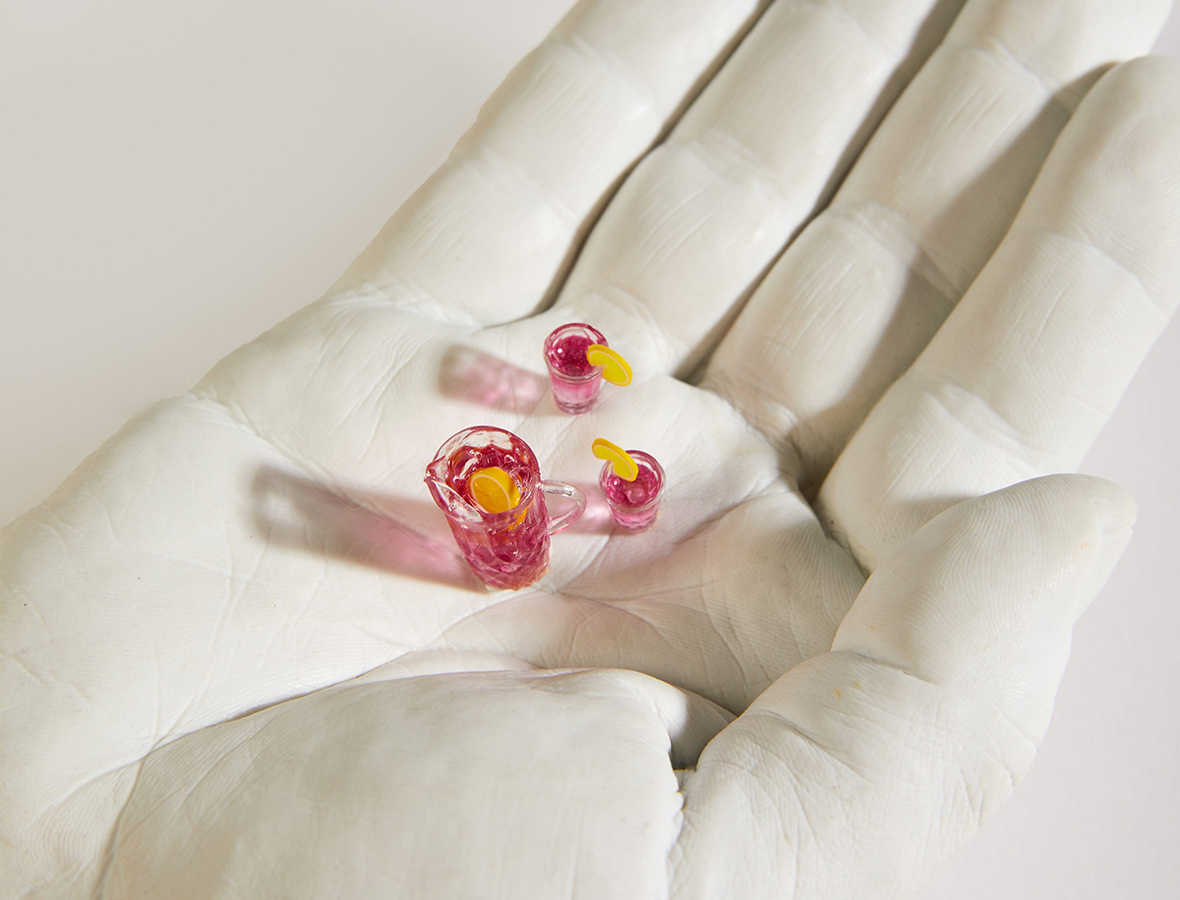 5/6 Photos
6/6 Photos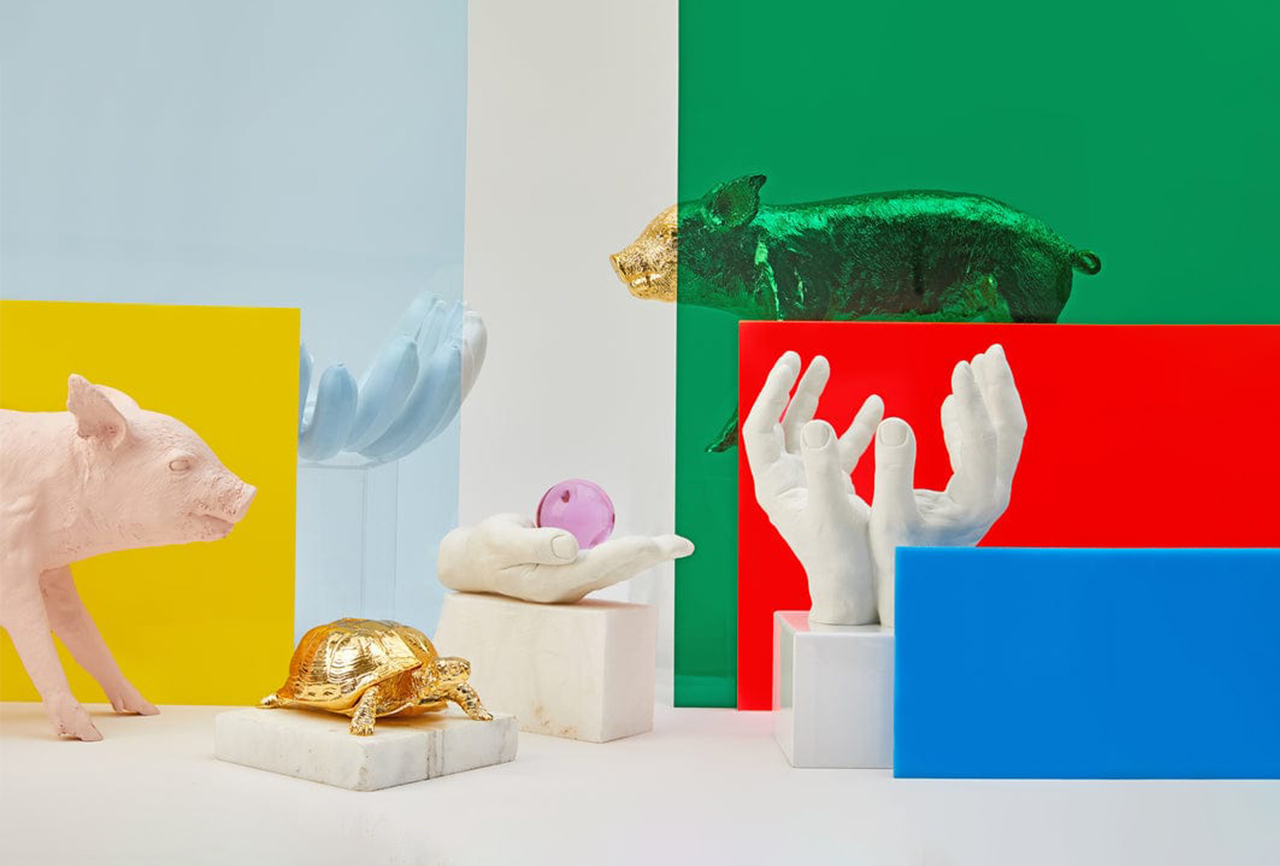 If you've been with us a while, you're familiar with Harry Allen. The world-renowned designer has taken us along for a day in his life, shared his five favorite things, and even guest starred on the Clever podcast. He's designed furniture, lighting, interiors, and products with a cool, modern vision that's unmistakably his own, and even has work in the permanent collections of the MoMA, and the Brooklyn, Denver, and Philadelphia Museums of Art.
His famed REALITY series of sculptural objects made in collaboration with Areaware, cleverly reimagines everyday forms, imbuing them with new inventive uses and a newfound significance in the home. From a hand shaped bowl and turtle box to hand hooks and an exclusive Design Milk piggy bank cast from a real-life pig – every one of Harry Allen's REALITY objects is thoughtfully designed with a quirky spirit that makes them an eye-catching statement. To celebrate the launch of the REALITY series in the Design Milk Shop, we caught up with Harry Allen to ask him a few questions about the line.

How did you land on which everyday objects to immortalize in this collection?
I look for objects that are iconic in some way – either in their form or from a nostalgic point of view. The process of casting to make products is, I believe, a contemporary idea, but the subject matter should trigger something in the brain. Each product takes a long time to bring to life, so I spend a lot of time on the front end trying to find just the right thing to cast, trying to find an archetype.
Of the objects in your REALITY series, which means the most to you? Why?
Honestly, they are my babies, I love them all. They are more like a hunting and gathering exercise, than a traditional design process, and because of that they are all associated with how they came to be.
Take for example my Hand Hooks ($75). The originals were made out in Long Island City. That factory was so amazing – years of work stacked to the ceiling. Lado, the owner, was an artist from the country Georgia – a classically trained sculptor. He could help you make anything and he was the rare manufacturer that would go along with any crazy idea and make small quantities. This was a huge help when I was starting the product line.
The Hand Hooks are such a simple idea. I cast my own hands just to make things easier. I would go and get a manicure before the casting session. Lado would get me all set up with a chair and a pillow to sit on. You really had to consider how to hold still for so long. I sat in the office with Lado's wife. They were both smokers, and between that and the resin fumes it was intense. I had to sit still and hold my hand in a position for about 2 hours. And to make matters worse, the resin was opaque blue so it was easy to lose track of one's hand posture. It was excruciating but when you got a good cast it was very rewarding. Now I look at them and they are literally 'the hand of the designer.' My hands. The funny thing that I did not think about until recently is that they aren't aging. The masters were made almost 20 years ago and my actual hands are really starting to show some wrinkles.
Do you have any other favorites?
Bank in the Form of a Pig ($175), was one of the first, it is the most well-known product in the line, and it has a great story. How can I not have a soft spot in my heart for that?
To make Bank in the Form of a Pig, I had a pig stuffed. I found a taxidermist in upstate NY that was willing to do it for me. I visited his studio. All of the staff were hunters. Pigs are not on their usual roster of animals to stuff, but he told me there are lot of farms around him, and that they could get a piglet and stuff it. He also told me that if I ever wanted to cast a baby bear, he had a freezer full. They get killed by cars. The stuffed pig arrived in the mail a few months later. After I had cast the pig and was making and selling the piggy banks, I received some distressing emails from an animal activist friend. She was offended by the fact that I would have a pig stuffed to make a product. She sent me pictures of mistreated and abused pigs on farms, horrific images.
I stand by the whole concept of Bank in the Form of a Pig, and having a pig stuffed to make a product, but the images she was sending were horrible and it upset me. I was not out to offend with this project. I was just out to make a realistic piggy bank. There had been a few people before her to express their disgust, but they were all meat-eaters. All it took to get them off my back was to ask if they ate pork chops. It's funny how easy it is for someone who buys pork chops in plastic wrap to forget that they come from pigs. I liked the fact that the pig brought this to light. However, my activist friend was unrelenting. She did not eat meat.
When I next spoke with the taxidermist, I had just received some nasty pig images, so I told him about it. He laughed and told me the full story of how the pig was made. He had gone to a large pig farm and bought a piglet. They were planning to kill it themselves, which surprised me, but when they got it back to the studio it was so cute they could not do it. So they gave it to a friend with a small farm. They were perplexed about what to do for me, but the next day the original pig farmer called. He asked if they had killed the piglet yet. They had not. He told them that he had a piglet that had been suffocated by its mother. Apparently, it happens all the time in production farming. So, the taxidermist told me to tell my activist friend that I didn't kill the pig, its mother did!
With all of the love and attention the REALITY series has received over the years, is there something new you've learned from the public's reaction to the line?
What I love about the REALITY product line is that because it does not really have a "style," it can appeal to many people for many different reasons. Some just like pigs or live on a farm, some people give it to their grandchildren because of the piggy bank function. Art lovers like the concept of it. Others just want a decorative statement piece for their mantle. So, for as much as the products have stories themselves, they intersect in many different ways with the lives of the consumers who buy them. It's just such a fun, complex, cultural product line. The bank has had a life of its own. It's popped up in movies, restaurants, hotels, bars, and most recently it was on 'Inventing Ana,' the TV series. When that happens, I get a flurry of emails. Just when I think it has run its course, I get a picture of one from Hong Kong or Australia, Brazil, and I realized that it's out there making people happy and living a life of its own. But I also get emails with walls of Hand Hooks used as display or holding something very personal. I guess all product lines are like this – they go off into people homes, but because REALITY is so personal to begin with it makes for some fun dialogues.
Is there an object you've wanted to turn into a REALITY object but haven't?
Many. I wanted to make a squirrel nutcracker, but the tail was just too fragile. And I have a drawer full of ideas – some completely unexpired. Others taken to various stages of development. I have actually started producing some of the works that require a different set of conditions. For instance, I always wanted to do something with the human form. My T-lamp is a good example of that work, it is a lamp made out of hardened T-shirts. It can be seen on my website, but lighting is not the right product category for Areaware, it is not made in the same way my other REALITY products for Areaware are made, and it is too expensive for their audience, so I am starting to make these pieces more like art.
>>> Find the REALITY series in the Design Milk Shop! <<<
For more of Harry Allen's Work visit his website: Harry Allen Design