10. This Winter, Get "Päntsdrunk" at the Glass Resort in Finland
Finnish-Italian studio VOID Architecture and timber manufacturers Honkatalot- Polar Life Haus have reinvented traditional lodging with Glass Resort—a collection of wooden and glass houses in the Lapland forest.
9. The Carpenter Hotel Brings Boutique Hotel Charm to the Southwest
Austin, Texas' newest boutique hotel, the Carpenter Hotel, is an understated oasis nestled in the middle of a pecan grove.
8. Miya Lost Villa, a Rural Chinese Barn Resort, Draws Crowds Away from Shanghai
Between the Tiantai Mountain and Siming Mountain in China, 6 old buildings from a former granary have been turned into the chic Miya Lost Villa Hotel.
7. These Surreal Guesthouses with Impossible Staircases Have Alice in Wonderland Vibes
Pastel pink and forest green rooms inspire cotton candy dreams and a surrealist forest in the labyrinth, The Other Place – Guilin Litopia guesthouses.
6. PURO Hotel Warsaw: A Lesson in Curating Warsaw's Design Identity
PURO Hotel Warsaw takes up the task of reflecting Warsaw's distinct, eclectic blend of East and West by selecting some iconic furniture.
5. Luxury Watch Brand's Shinola Hotel Makes Waves in Detroit
The modern Shinola Hotel transformed from an old Singer sewing factory aspires to become the "living room" of Downtown Detroit.
4. Autocamp Yosemite Wants to Distinguish Itself From Campy Park Lodges
Sleek accommodations at Autocamp Yosemite don an easy minimalism that doesn't look forced or out of place when you're returning from the Half Dome.
3. Japanese Pod Hotel Concept Springs up in the Ski Village of Whistler
Bricault Design renovated a 70s building and turned it into a utilitarian chic, 88-pod hotel, the Pangea Pod, in Whistler, British Columbia.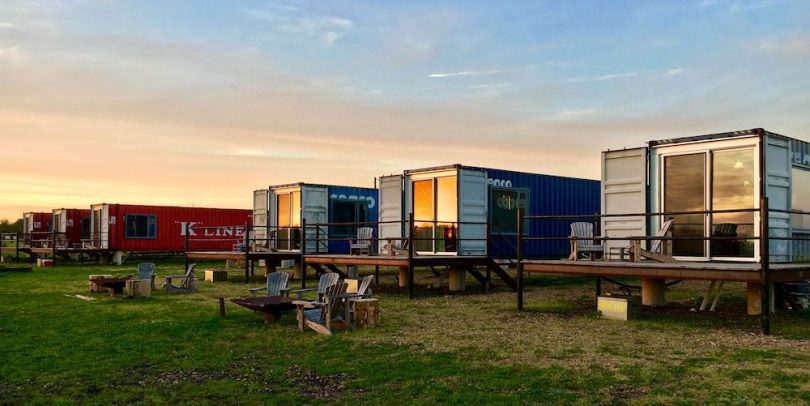 2. At Flophouze Hotel, the Trend of Upcycling Shipping Containers Lives On
In Round Top, Texas, Matt White and his team from Recycling The Past have taken six shipping containers and turned them into the Flophouze Hotel.
And the most popular Destination Design post of 2019 is…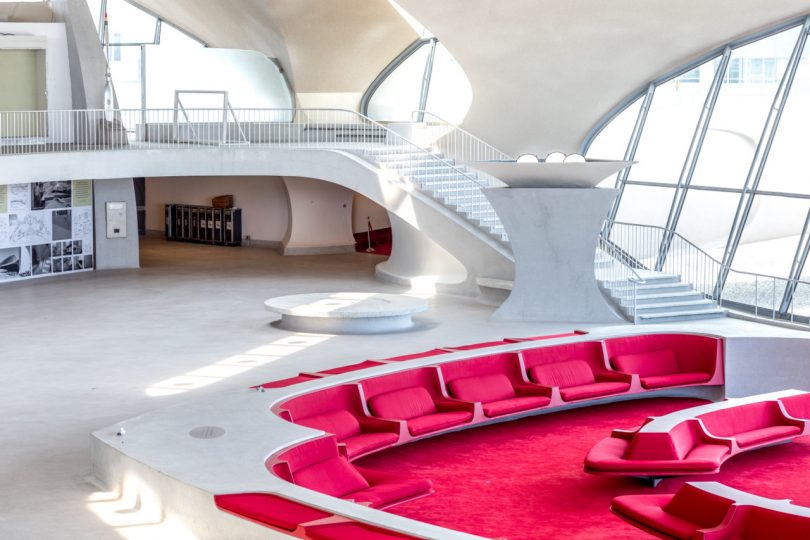 1. Inside JFK Airport's New TWA Hotel
On May 15, 2019, JFK airport's TWA Flight Center Hotel, set inside Eero Saarinen's iconic midcentury terminal, officially opened to the public.