10. Watch Out: 9 Statement Timepieces for 2015
Check out these 9 wrist watches designed to stand out instead of blend in amongst the crowd.
9. Roundup: 10 Awesome Notebooks
Whether you keep lists, write notes, or just want to record your thoughts, blank notebooks are the best way to contain all your handwritten ideas.
8. 22 Modern Calendars for 2016
It's almost 2016 so we scoped out the internet to find the best modern calendars that we'd love to own. Here are 22 of our favorites.
7. 10 Modern Rooms with Pastel Accents
Pastel colors have slowly been making a comeback after falling out of favor in recent decades and we take a look at 10 modern spaces that do it right.
6. 10 Rooms with Oversized Art
Take a look at ten modern, interior rooms that are decked out with larger than average works of bold, contemporary art.
5. 10 Modern Houses Inspired by Barns
We scoped out the barn look and found 10 modern barn-style structures and residences that we wouldn't mind calling home.
4. Stairs Revisited: Another 12 Modern Staircases
We all have a thing for well-designed, really cool, jaw-dropping, modern staircases, so we decided to revisit the idea and scope out some new designs.
3. 9 Minimalist Modern Laptop Backpacks
These 9 laptop backpacks combine understated modern aesthetics with padded protection and storage features for work and travel.
2. 12 of the Best in Coffee Brewing Technology
Twelve of the latest in coffee brewing and preparation devices bring barista quality preparation into the home with a splash of high design.
And the most popular roundup post of 2015 is…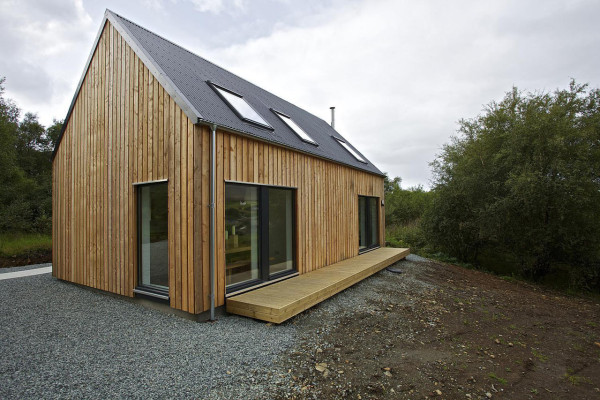 1. 10 Modern Prefabs We'd Love to Call Home
Built in less time than a traditionally-built home, prefab architecture offers great, modern digs in smartly designed, often compact, packages.