10. Innovative E-Scooters for the Last Mile Commuter
E-scooters are the answer for commuters seeking zero emissions transportation in crowded cities and we shared some of the newest and most innovative options.
9. Panasonic and Vitra Transparent OLED Technology Is a Pane in the Glass
One moment the Vitrine appears to be a fully transparent glass cabinet, the next moment, a vivid OLED screen, from Panasonic and Vitra.
8. The Dyson Lightcycle Is Up to the Task of Simulating Sunlight For 60 Years
The Dyson Lightcycle task lamp not only factors in time and location to produce natural looking light, but also the user's age.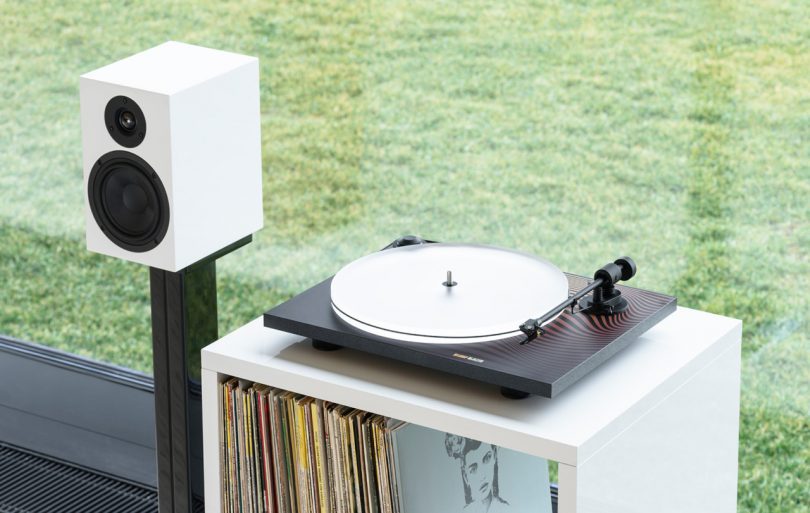 7. Pro-Ject Audio Artist Collection Puts a Spin on Turntable Art
Limited edition audiophile-grade turntables from Pro-Ject embellished with details and designs inspired by the music and musicians themselves.
6. sacai Injects Playful Color to Beats by Dre BeatsX Headphones
Chitose Abe of Japanese label sacai transforms Beats by Dre BeatsX Headphones with patterns of colorful bead combinations.
5. The Future of Cooking as Envisioned by Adriano Design for FABITA
Adriano Design designed kitchen concepts for Fabita optimized for small space living, designed with uncompromising aesthetics and thoughtful functionality.
4. LG's Transparent OLED Technology Was Clearly the Winner at InfoComm 2019
LG Business Solutions drew crowds at InfoComm 2019 with their variety of transparent OLED displays showcasing the future of commercial signage technology.
3. The BentoStack Declutters Modern Life with a Traditional Japanese Solution
BentoStack, inspired by the traditional Japanese lunchbox, offers neatly arranged storage compartments and wireless charging for Apple users.
2. IKEA Touts Red Dot Design Award for Sonos Engineered Speaker
Swedish furnishing giant IKEA reveals photos of their Sonos engineered connected wireless speaker designed for the masses ahead of their Milan announcement.
And the most popular technology post in 2019 is…
1. The 10 Best Cases to Keep Your New iPhone 11 Protected
Design Milk shared 10 of our favorite protective options for the new Apple iPhone 11, iPhone 11 Pro, and iPhone 11 Pro Max.