A Modern, Loft Apartment Available for Rent in Ghent
We skipped a hotel this time and headed straight to an unusual setup in Ghent, that's a loft apartment located on the top floor of WATT Ghent.
A Colorful Mexican Hotel With Classical European Design
Located in Guadalajara, Mexico, the recently opened Casa Fayette brings a classic Art Deco-inspired hotel to the neighborhood.
A Hotel in Athens That's a Throwback to Classic Modernism
In one of Athens' most ancient areas, AthensWas is a hotel with a classic modernist feel with its nod to mid-century details and ancient Greek architecture.
A Smart Hotel in Istanbul for Tech-Savvy Travelers
The affordable Cloud 7 Hotel in Istanbul might just have you thinking you're on cloud nine with its relaxing accommodations and modern details.
Arrive Hotel Lands in Palm Springs
ARRIVE hotel landed in Palm Springs with its cozy desert vibe settling perfectly into the neighborhood with its natural palette and relaxed atmosphere.
An Abandoned Inn Becomes an Eco-Conscious Hotel in Iceland
A luxurious Icelandic hotel that was once an abandoned building that was renovated to become the modern, eco-conscious ION Adventure Hotel.
A Colorful, Cabaret-Inspired Hotel in Paris
We headed to Paris to visit Hôtel Joséphine, a boutique hotel with a cabaret vibe located minutes from the famed Moulin Rouge.
An Eco-Friendly Resort in Idyllic Byron Bay, Australia
The Elements of Byron Resort maximizes the views and sustainability of the landscape for a distinct Australian experience.
11 Howard: A Hotel That Feels Like a Home
Design studio SPACE Copenhagen designed the interiors of this new NYC hotel to make you feel like a local, not a tourist.
Unplug and Blend In at the VIVOOD Landscape Hotel
A modern, innovative hotel in Benimantell, Alicante, Spain that blends into the landscape so you can really get away from it all.
Patricia Urquiola Brings Milanese Style to The Room Mate Giulia Hotel in Milan
Experience a taste of Milanese culture at the boutique Room Mate Giulia Hotel in Milan with modern rooms and design by Patricia Urquiola.
The Valencia Lounge Hostel by Masquespacio
Masquespacio designed the interiors of the Valencia Lounge Hostel, a bright, graphic hostel that has the look of a modern hotel but the coziness of a home.
A Chic Hotel With Quintessential British Charm
A hotel that's quintessentially British in all aspects of the property as it employs local designers and merchants from London.
The ODDSSON: A Ho(s)tel That Combines The Best Of Both Worlds
What happens when you combine the best parts of a Reykjavík, Iceland hostel and a hotel? You get the ODDS-ON.
The Milu: A Modern Hotel in Classic Florence
Old world Italian charm meets modern art and design at this newly opened hotel in Florence's fashion and arts district.
Hotel V Fizeaustraat in Amsterdam
Mirjam and Tom Espinosa decided to turn an abandoned Dutch structure into a modern hotel in Amsterdam that evoked the warmth and nostalgia of the 70s.
The Old Clare Hotel: A Blend of Contemporary and Heritage Design
If you want to stay in a modern, design-led property that still has a lot of soul left, then the Old Clare Hotel in Australia is for you.
The Postcard Inn Hotel in Florida Mixes It Up Tiki Style
A boutique hotel that's a blend of mid-century Route 66 aesthetics and modern design (yes, it can be done!).
The Hotel Presidente Intercontinental Cozumel: A Blend of Modern and Mexican Design
Hotel Presidente Intercontinental Cozumel was redesigned by mob who created a hospitality concept that represented contemporary Mexican design and culture.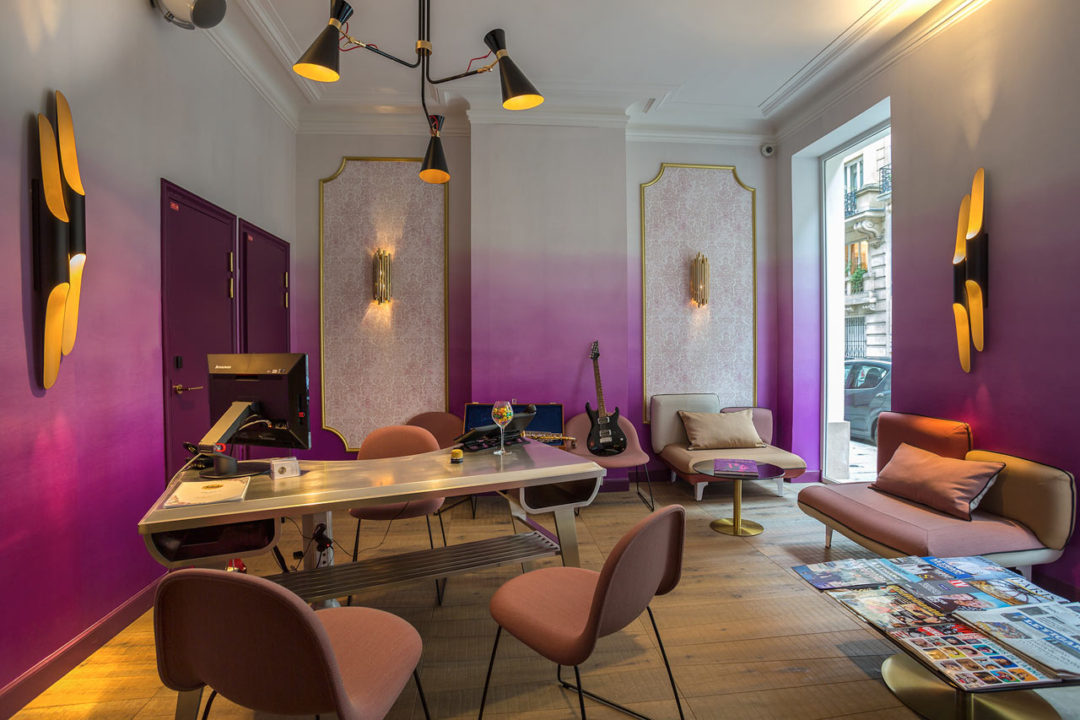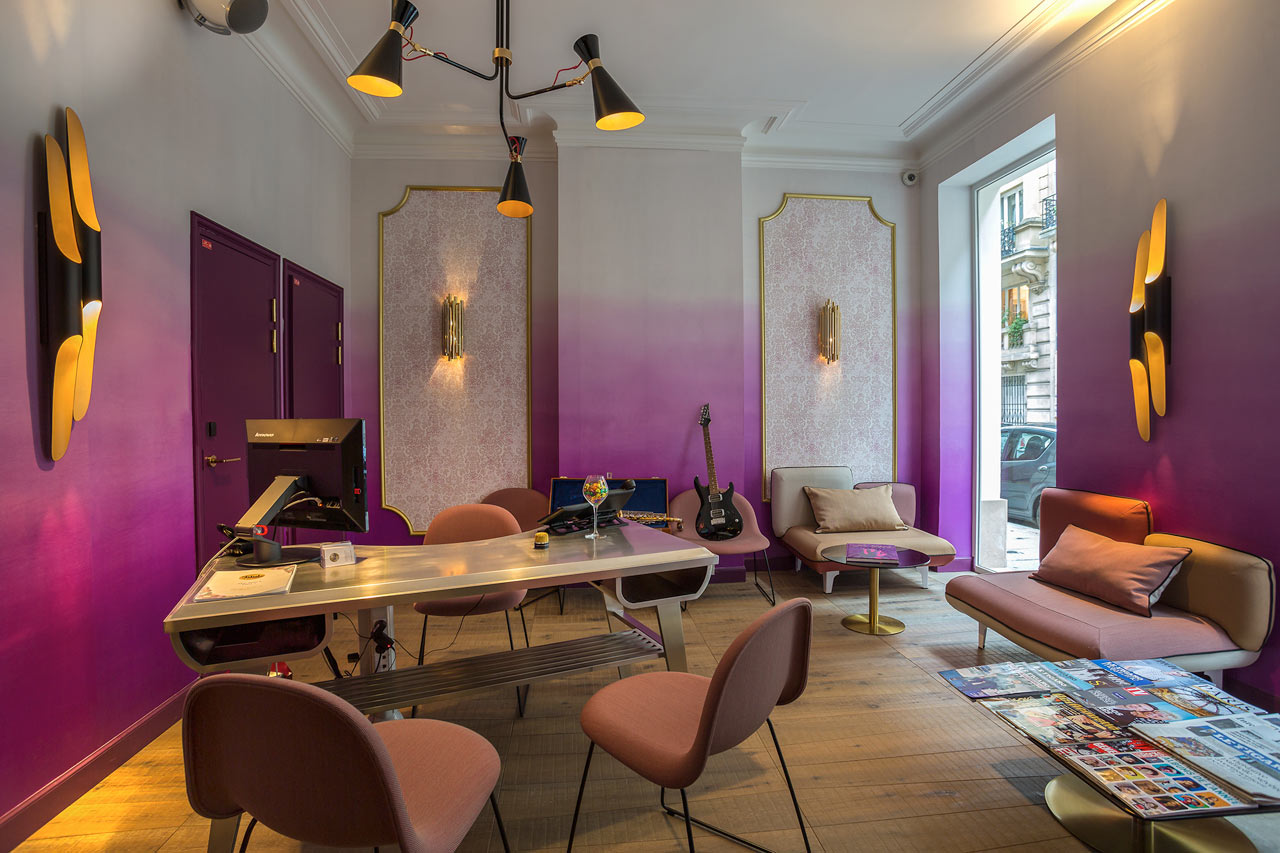 A Music-Inspired Boutique Hotel in Paris
Located in a music loving neighborhood, the Idol Hotel is a colorful Parisian hotel that pays homage to its neighbors like nearby instrument makers.
Sleep, Stay, Work, and Play at the Leman Locke
An apartment/hotel hybrid designed for modern travelers who are doing more than just sleeping during their stay.
A Vacation Meant For Staying In At The Hotel Nira Montana
The interiors of this Montana hotel make it really easy for you to *not* go outside.
Take A Coastal Escape At The Brown Beach House Croatia
The Brown Beach House Croatia is a resort property that infuses Mediterranean-inspired design into contemporary and classic design aesthetics.
Restored Bauhaus Building Gets the Karim Rashid Treatment in Tel Aviv
The new Poli House boutique hotel, which underwent a three-year restoration, got the Karim Rashid touch with brightly colored interiors to greet guests.