From the details that distinguish a space, like a set of wholly original stairs to a cleverly executed thematic design (think pirates) to some very personal projects (yup, House Milk), the design of residential and commercial interiors are as important as the overall architecture. After all, it's the area you're actually in. In case you've missed any of Design Milk's myriad of interior design posts, or if you just feel like a refresh, here are the top ten of the year.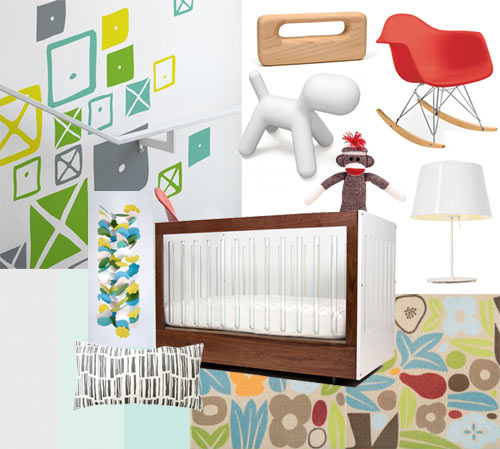 When Life Throws You a Curve Ball, Make Lemonade
Design Milk's own Jaime and Jordan had lots of projects planned for the first six months of new home ownership. And the they found out they were having a baby. Suddenly, designing a nursery took precedence! Since then Little Milk has arrived, and she's happy as can be in the finished room!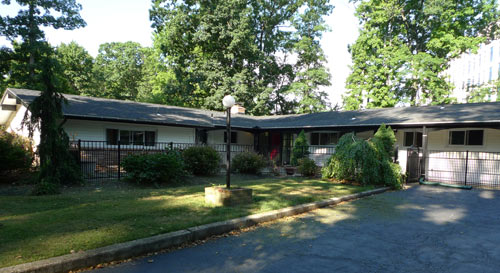 The House Milk House Tour
Finally, the house tour, in actual photographs, of Jaime and Jordan's new house (AKA Design Milk headquarters), complete with quite the professional-looking floor plan.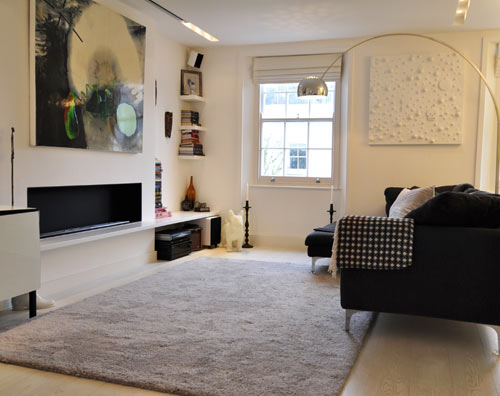 Two Bedroom Apartment by Kia Designs
This two-bedroom maisonette in Notting Hill, London was re-designed by Kia Designs Interior Design in a style the firm describes as a marriage of the contrasting concepts of "clinical" and "warm." Bonus: There's a hovering bed!
Blub Lounge Club in Spain by Elia Felices Interiorismo
The Blub Lounge Club is a restaurant-meets-club in Barcelona, Spain, designed by Elia Felices Interiorismo. The interior has a distinctly under-the-sea feel that we adore.
McDonald's by Patrick Norguet
Paris-based designer Patrick Norguet was given quite the serious charge: to re-design McDonald's restaurants throughout France. The goal? For the fast food chain to get back to family-based fast food dining instead of teenage hangout. We think it's a success.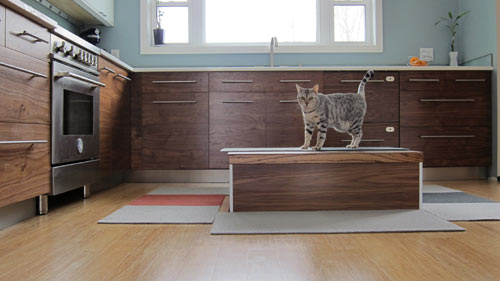 A Motorized Kitchen Island
You know the dilemma. You want the feel of an airy, open kitchen, but you need the utility of a island. Tim Thaler's solution was to hide the island in the floor… on a motor.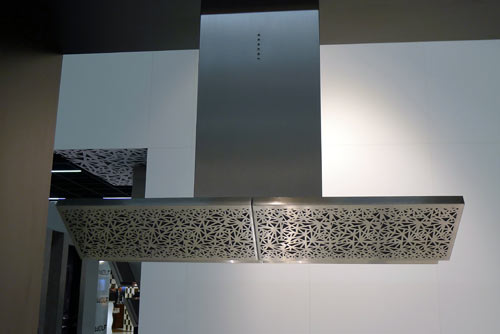 Kitchen Design Trends for 2011
Susan Serra, CKD, CAPS curated an amazing roundup of kitchen design trends from the 2011 LivingKitchen Show in Cologne, Germany.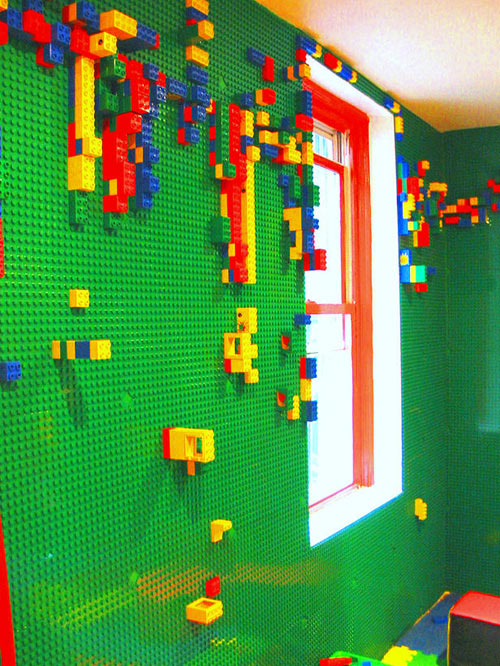 LEGO Wall
Is it FAO Schwartz? The LEGO store? Nope. Just a kid's room whose walls are covered in LEGO bases.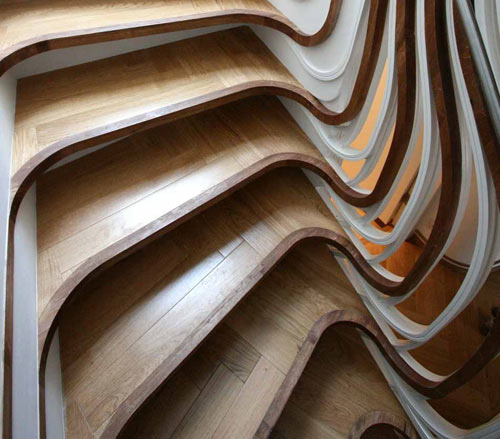 Trippy Stairs
Designed by Atmos Studio as part of a larger project, these stairs take on a curvy life of their own, twisting and turning, and generally looking fabulous.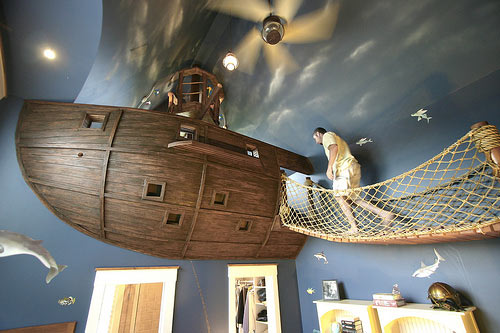 Pirate Ship Bedroom by Kuhl Design Build
Forget race cars and outer space. Minneapolis area firm Kuhl Design Build conceived of this pirate theme bedroom for a 6-year-old boy. It's fun, tasteful, and ageless.